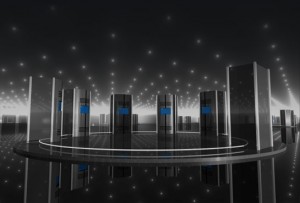 Inexpensive Web Hosting Services
Web hosting companies are all over the place these days.
This makes perfect sense considering the unpredictable economical fluctuations that seem to be occurring everywhere. A good idea would be to find a fast, reliable and yet inexpensive web hosting service that gives you great value for your money.
With The Host Group, you can do just that.
Only don't make cost your ONLY buying criterion.
Finding A Quality Web Host
It is not the easiest job to find a good but cheap host since you do not really know what kind of service you will be getting until you have tried the service out first hand. There are many attractive website offers that try and offer hosting services for less than two dollars a month, but these types of offers are not generally advisable, however, since these tend to offer you a very limited disk space and twelve month contracts, or more. Also, if they are not a proven name in the industry, watch out — they could be gone tomorrow.
What happens with these types of web hosting services is that they only let you have between thirty to fifty MB of space and put thousands of sites on just one computer in order for them to make an income on your expense.
If your website needs one MB of space and one GB of transfer speed selecting a host that gives you hundreds of MB space for storage and at least ten GB band width. This will make sure that you are not buying from a company that does not have a network overload and hosts too many websites on just one server.
Look For Guarantees & Industry Leaders (Inexpensive Web Hosting Services
A great way to find a good deal would be to find an inexpensive web hosting services that gives you a guaranteed money back. This indicates that the company is pretty confident about the service it offers and has no doubt that you will be enjoying good service and continuous patronage.
In addition to a guarantee, find a server that does site monitoring which checks you site and server every along with sending you emails to alert you if any issues arise.
Look for a service that backs up all the client files each day. Most inexpensive web hosting services do not do this and you are putting all your work at risk in the event their hard drive fails, which it probably often does.
Technical customer support and service is very important especially if you are a non-techy type of person. Emailing prospective web hosts questions before actually buying a service package will give you a clear idea of how fast and how well they respond to your questions. However, with proven industry leaders like those in our top 10 web hosting picks, they all have top notch support systems in place.
Inexpensive web hosting services are all around us, everywhere we look on the next, but the cheapest solution is never the best one, unless you truly like headaches, poor service, downtime, and lost productivity.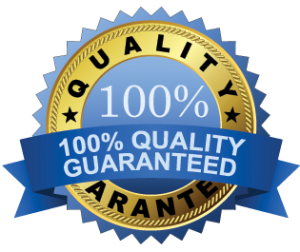 Is Inexpensive Web Hosting Really a Good Choice?
Without society's growing dependence on the internet, many individuals are on the lookout for inexpensive web hosting, with cheap web hosting services being at the top of many people's lists.
It can be extremely challenging to wade through the vast array of web hosting providers and decide which will offer the most advantageous services.
Individuals with lots of experience with the internet, as well as novices, will be required to investigate the web hosting choices to figure out which will provide the services that they need.
Prior to making a commitment to a web hosting company, there are a number of aspects that you should take into consideration.
In order to know which web hosting package will work best for you, you must learn what the needs of your website are, and then you will be prepared to choose one from among the variety of packages.
Look For A Good Discount Where Possible (However, Inexpensive Web Hosting Is Not… Everything)
As is true for the rest of the business world, the web hosting industry is one that is highly competitive. Therefore, it is common for hosting providers to advertise beneficial deals on the hosting packages that they have available. You, as the consumer, will reap the rewards, as the various hosting companies compete to host your website.
Among the top web hosting providers, you will typically find that they deliver the highest quality services through web hosting that they maintain completely. Since you know that this is a cheap option, there is no reason to do business with any company that does not offer this type of service.
The most critical role that a managed service will play is to troubleshoot any serious technical problems that occur, affecting your website's operation, and potentially causing you to have down time in your business or lose customers.
Technical Support – Inexpensive Web Hosting Doesn't Matter A Bit If You Don't Have Bullet Proof Support
This leads to another important aspect to investigate when searching for a web hosting company. Research the dependability of their technical support, and how quickly and effectively they are able to solve problems. A head-to-head comparison of a number of web hosting packages, and the costs of each, will provide you with the information that you need.
Other Necessary Requirements in Inexpensive Hosting
With inexpensive hosting there are certain other necessities that must be had for your website before making your final choice.
Getting Your Website Online – A reasonable question to ask yourself is what it is going to take to get your website up and running online. Will there be an additional charge to pay for setting up the site? A number of reputable hosts can have a new client's site up and running in a matter of a few hours or even less.
The fact that the cost is inexpensive web hosting, may not be all that is important to the webmaster, as he may also want to know that the web host will be able to assist him with free advertising credits to get his marketing campaign going, or assistance with search engine optimization, or even the possibility of getting a large number of free email accounts. Fortunately, most inexpensive and reputable hosts offer these features, so if you do not find them in an inexpensive host, then keep looking for one that provides these features.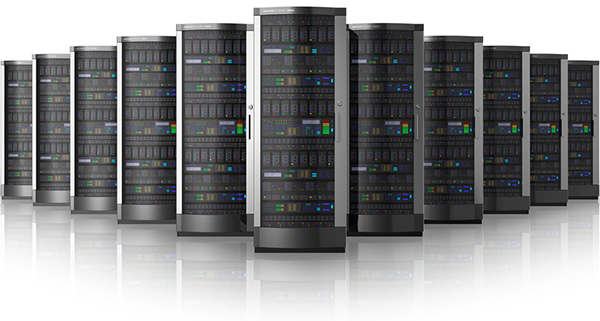 Disc Space Available – This is a crucial aspect of getting the right hosting plan.
It is important to know that your website will have the minimum amount of space that it requires for its daily operations.
Also important, is the possibility for you to upgrade in the future as the website develops and grows. Unlimited disc space is usually available with inexpensive hosts, so getting enough disc space is a reasonable expectation to have when looking for a good host.
Bandwidth Consideration – Bandwidth is an important consideration, because without an adequate amount of bandwidth available to your website, your site will not be able to meet the needs of a sudden surge of traffic to it, and will not be able to grow and satisfy the needs of its customers.
Databases Needed – The type of databases you can run on your website will need to be verified with the host ahead of time. Get the specifications that are required of you from the host to prevent difficulties later on.
Specialized Scripts – Should your website need certain scripts to operate properly, you should ensure, by contacting the host ahead of time, that the scripts will be available for your website. If they cannot be provided, you should move on to a host that provides the scripts as a part of its plan.
When shopping for the best, cheap web hosting services, the recommendations that we have discussed here will be quite helpful to you, and the fact that you have chosen to read this is a pretty good indication that you are looking for this type of service for your website.
Some of our top picks for web hosting reside within our top 10 web hosting picks which you can find in the top navigation and in the sidebar of this site. Each one of these web hosts is top notch, our two biggest and most consistent winners is The Host Group
These web hosts have very competitive pricing (not always the cheapest, but very good) and more importantly they deliver on quality of services and support which are truly the most important bottom line factor to choosing a web host.