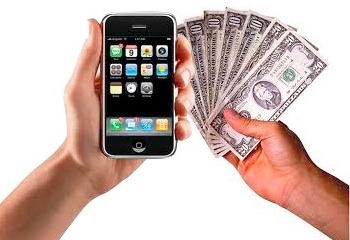 What are Dirt Cheap Domains and Why are They so Cheap?
First off, you have to know what dirt cheap domains are and why these specific domains are so cheap.
Dirt cheap domains are typically domains that sell for a few dollars a year if they are new, or if you are buying them from an auction site, then they go for a very low bid.
These can be big trouble.
These domains are typically so cheap because they are of low quality or because they are hard to rank in the search engines for.
Sometimes they are just super cheap for the first year, then the price goes up. This is one of the ways they will get you locked in and renewal can be expensive compared to the original price.
Should you Be Worried if you Purchase One of the Dirt Cheap Domains?
When you find dirt cheap domains and you think about purchasing them because of the price, then you should be worried. This is one of those things that you really do get what you pay for and this means you need to know what you are really getting with dirt cheap domains.
Sure there are some ways to get a domain name for very cheap, but there are also many domain names that are super cheap for a reason. You need to know when it is good to buy one of these and when it is a waste of money to even think about buying one of these.
The best dirt cheap domains come from a registrar having a sale. Many do this and GoDaddy has a $1.99 .com domain sale once a year. You are limited to only one domain and it is more expensive to renew it the second year, but typically it is worth it if you want to test out a new domain or you need one. Many internet marketers wait and buy a domain from this sale every year.
The worst dirt cheap domains are the ones that come from auctions or are listed for sale and are super cheap. These are typically not .com domains and they are cookie cutter sites made to look professional. They try to package all kinds of things together and sell it all to you for like $50.
The only good domains to purchase from auction or from someone else are those that have a history of traffic and profits for you to view. These will not be cheap, in most cases. This is simply because they are proved domains with traffic and profits already established. Unlike the cheap cookie cutter sites that are a waste of your money.
Alternatives to Dirt Cheap Domains
Domain names typically are not very expensive and you can get a .com for under $20 per year. That is not even $2 per month for your domain name. You can get a free one with your hosting package in many cases, that is, if you use one of the top hosting companies.
Another alternative is to use coupon codes for the registrar to save a little money. Many times companies like GoDaddy will have a coupon code out there to let you save around 25% off your domain name. They also offer bulk discounts if you order more than 5 and these are both ways to get good dirt cheap domains.
How to Register a Domain Name
If you decide that you want to have a domain for your website, then you need to know how to register a domain name cheaply so that you do not go over budget. There are many different types of domain names and you need to know what the best way is to go ahead and register your domain name without paying more than you should have to.
A domain name is very important to your success online and you need to have one that will allow you to rank in the search engines. You want to get one of these without having to spend more than you should have to. This is incredibly important because if you can register a domain name cheaply, then you are going to have more money for other tasks.
5 Tips for How to Register a Domain Name
1. Choose a host that will give you a discount or a free domain
Sometimes hosting companies, like the ones listed on the Top Hosting Companies for 2011, will provide you with a free domain name or one at a discount. This is one way to get your domain for a good price and not overpay for the domain of your choice.
2. Register more than one domain at a time
If you know you are going to put up more than one website, then you can get a wholesale discount if you register more than one name. There is usually a bulk discount for the larger your order is and you need to use this to register a domain name cheaply if you know you are going to need many domains.
If you know the host or the site you are going to use for your domain name, then you can do a search for coupon codes that can give you a discount on the domain itself. You may be able to save as much as 50% and register a domain name cheaply by using coupon codes that are available online.
4. Take advantage of seasonal sales
Some of the sites you can register your domain at will run specials throughout the years. This could help you to register a domain name cheaply and some of them will sell .com domain names for up to 80% off the regular price. This is a huge discount and you should take advantage of this when it happens.
5. Register a domain other than a .com
Even though the .com domain names are the best, as far as search engines are concerned, you can also save a lot of money by registering a .info, .net, or .biz domain name. This is going to be a decision you are going to have to make and it will all depend on what your plans are for your site.
How to Register a Domain Name For Less
When you decide that you need a website you have to choose your domain name carefully and you also have to be able to register it for a good price. This is very important because the more money you can save in any area of your business the more you can use for other parts of your business.
Even saving one dollar by being able to register a domain name cheaply is one more dollar you can add back into your budget. This can make a very big difference if you are registering many domains and if you are planning to do this then, to register a domain name cheaply you should register all of them at one time.